Why Is It So Hard To Find Ice Cream As Vibrant As You Are?
Mass-produced ice cream just isn't cutting it. Old-school dairy doesn't work for most adults' bellies. Plus it harms mama cows and the environment. But most plant-based ice cream is filled with low-quality ingredients to make scaling easy. As a result, the choices are just awful & uninspiring, until you taste kubé.
Too many non-dairy ice creams:
Taste too much like artificial coconut flavoring.
Do nothing to help your local community.
Don't have a food justice model, and are full of hidden chemicals and GMO ingredients.
Filled with GMO processed vegetable oils and sugars like dried dextrose and glucose syrups made in a lab.
Order kubé
When You Taste kubé, You Taste The Truth!
Most Brands Cheat You On Flavor And Whole Plant-Based Fat.
Too many plant-based ice creams:
Are too low in fat, with an icy texture, and strange aftertaste
Feel gummy, like a soft rubber band in your mouth
Make your belly hurt or leave you feeling unsatisfied
Share industrial equipment with dairy ice cream products, which greatly risk cross-contamination of dairy
Order kubé
Mass-produced, plant-based ice cream brands cheat you on real flavor and full-fat from whole, plant-based seeds. There is a lot of hype about oat ice cream. Remember, oats are grains and do not contain enough rich, healthy fats for high quality ice cream making. This is why oat ice cream manufacturers add in other processed oils and fill it with lots of air (overrun), to try and give it a creamy-airy texture. Unlike oats, coconut seeds contain rich, bioavailable healthy fats called, medium-chain-fatty acids. These healthy fats make high quality, dense coconut ice cream that provide you with the mouthfeel of dairy ice cream. However, other brands of coconut ice cream contain bleaching chemical preservatives that the FDA allows called, Sodium Metabisulfite, which cause gastro-intestinal and hormonal issues in people. Sodium Metabisulfite does not have to be legally listed in the ingredients of coconut ice cream when there is less than 10-Parts Per Million.
At kubé We Invite You To Taste The Most Artisanal And Vibrant, Full-Fat Coconut Vegan Ice Cream
We do NOT import coconut cream. We produce our own full-fat coconut cream, by cold-pressing mature coconuts from organic, regenerative family-owned coconut farms, in Mexico
Customers ask us, "How did you get the coconut flavor out...I only taste vibrant flavors in a creamy texture?"

Did you know that real coconut cream is filled with immune boosting medium-chain-fatty acids called, Lauric, Caprylic, and Capric acids, which are anti-viral, anti-fungal, and anti-bacterial? Did you also know that coconut cream contains protein and vital minerals such as Potassium, Selenium, Magnesium, Phosphorus, Magnesium, Copper, Iron, and Zinc with vitamins B1, B3, and B6?
Did you know that 85% of the world is lactose intolerant and that 65% of the US population is also lactose intolerant? The lactose intolerant and plant-based population wants to enjoy luxurious, delicious, healthy, and inspiring plant-based ice cream options without chemicals. This is why kubé inspires, awakens, and transforms people with restorative and regenerative food systems. kubé liberates people, mama cows, and soil from systems of abuse, by repairing the harm with food justice, racial & gender equity, and ecology. We like to remind folks to "lay off the boob of the mama cow and get on the coconut! It will save your life and hers!" Our triple bottom line addresses the most critical issues of our time: restorative economics and food justice, racial & gender equity, and ecology.
Order kubé
The kubé Cold-Pressed Method: Ancient Practices With Modern Techniques.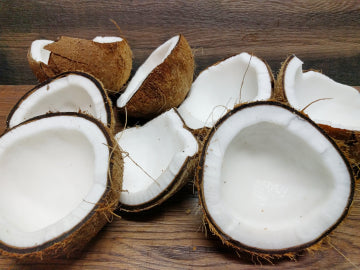 Crack organic mature coconuts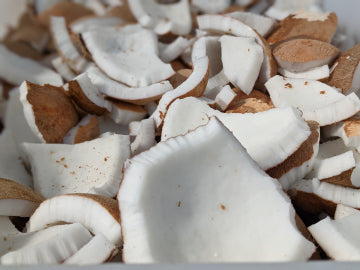 Pluck the coconut fruit from the shell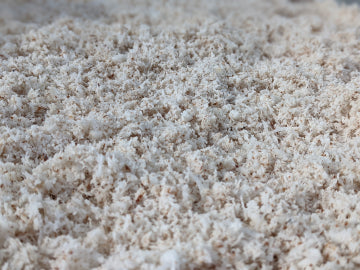 Shredded coconut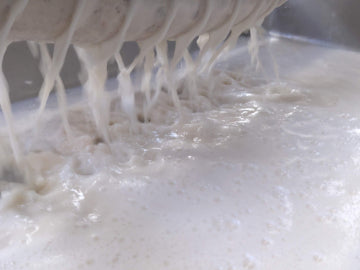 Cold-press the shreds to create coconut cream
You Deserve To Taste The Truth
At kubé, we exist to restore life, health, joy, dignity, and equity back to people, animals, and the soil.
Here's what you get with kubé:
Cold-Pressed Coconut Cream
With our patented coconut equipment, we crack, shred, and cold-press organic, mature coconuts to make the creamiest, full-fat coconut cream. kubé is the only plant-based, full-fat coconut ice cream on the market that is made locally in Oakland, California, USA. We do NOT import coconut cream from other manufacturers.

Real Mama
Earth Flavors
Our full-fat, organic coconut cream we make has almost no coconut taste, so our clean and vibrant earth-based flavors shine through a rich and creamy texture.
Dignity For Your Community
Avoiding dairy shouldn't mean you're left out of the joy of ice cream. We're also upending other unjust dynamics by creating Black-owned vegan ice cream womanufacturing, hiring returning citizens and mothers returning to the workforce, and donating our coconut byproducts to Oakland urban farms, which become compost for regenerative soil to grow more organic food.
Warrior Goddess Power
Our kubé nice cream carries the energy of Warrior women Goddesses from around the world who defend and restore life. Taste the beauty, and power of Asase Yaa, Durga, Oshun, Ma'at, Yemaya, Sekhmet Goddesses, and others.
Order kubé
Which Flavor Will Brighten Your Day?
Here's What kubé Will Never Make You Deal With:
No Additives & Preservatives

No Common Allergens

No Artificial Flavors, Colors, Soy, or GMO ingredients

No Sodium Metabisulfite (bleaching chemical preservative)

No Exploitation of Mama Earth & Her Peoples
No Systemic Injustice
No Cruelty to Animals

No dairy is ever used on our industrial ice cream equipment that makes kubé
We Understand How It Feels To Want More Joy And Justice
Hi. We're Kai Nortey and Nee-Nueh, founders and owners of kubé. We are lactose intolerant and vegan, and were sick of mediocre non-dairy ice cream with strong artificial flavors. Like you, we are also troubled by oppressive, broken food structures and knew there was a better way. That's why we created kubé: To elevate all your senses to inspire, awaken, and transform you after eating it! Kubé is also building economic models that restore value and purpose to historically oppressed people. We exist to rebuild and transform.
About Us
The People Love kubé. Meet A Few Of Our Superfans...
Order Now
What Your Community Is
Saying About kubé Non-Dairy Nice Cream
I haven't tasted flavors this bold and pronounced from any other ice cream brand. It is truly unique. There is no detectable coconut taste, and it's just sweet enough for the flavors to sing through. Smooth, dense, creamy — it is truly a premium dessert."
-Miyoko S.

Miyoko's Creamery
When I tasted this product, it made me cry! Why? Because I finally found a non-dairy dessert that was so delicious and made with so much love. Seriously, it is the best THING I have ever eaten!"
-Lisa Marie

The Higher Elevation Channel
kubé nice cream is my family's first choice for an ice cream, dessert really. It's so creamy and bursting with flavor! There are so many benefits to the coconut without a strong coconut taste. It's healthy, tastes divine, and it's a family business! That's a winning combination for me and my family."
-Osunfemi Wanbi Njeri

Warrior Wellness
Most Plant-Based Ice Cream Is Dreadful And Uninspiring. kubé's Small Batch Coconut Ice Cream Is A Delicious Revolution In Your Mouth.
At kubé, we know you want to be awakened, joyful, and free. In order to do that, you need to find dessert options you can feel good about. The problem is, the system isn't set up to work for most people. Most adults are lactose intolerant and many others choose to avoid dairy for ethical reasons, but most non-dairy ice cream choices are dreadful. They taste too much like coconut, are icey or feel like rubber bands in your mouth, make your belly hurt because of the preservatives, and have boring, dull flavors. And most companies aren't helping bring joy and color to your local community. It's enough disappointment to make you numb out to it all.
We believe you shouldn't have to settle for mediocre flavor and companies that don't care. We understand how it feels to want more joy and more inspiration. Like you, we are troubled by companies who only care about their bottom line and will give you crappy products. That's why we've spent the last 8-years perfecting kubé coconut nice cream, made in small batches with fresh, cold-pressed, organic coconut and real Mama Earth flavors. Just preorder online in Oakland, and enjoy the most delicious ice cream you've ever tasted. The social, environmental, and economic justice is included. Stop settling for blah and feeding a broken system. Instead, get kubé nice cream so you can taste the liberation and free yourself.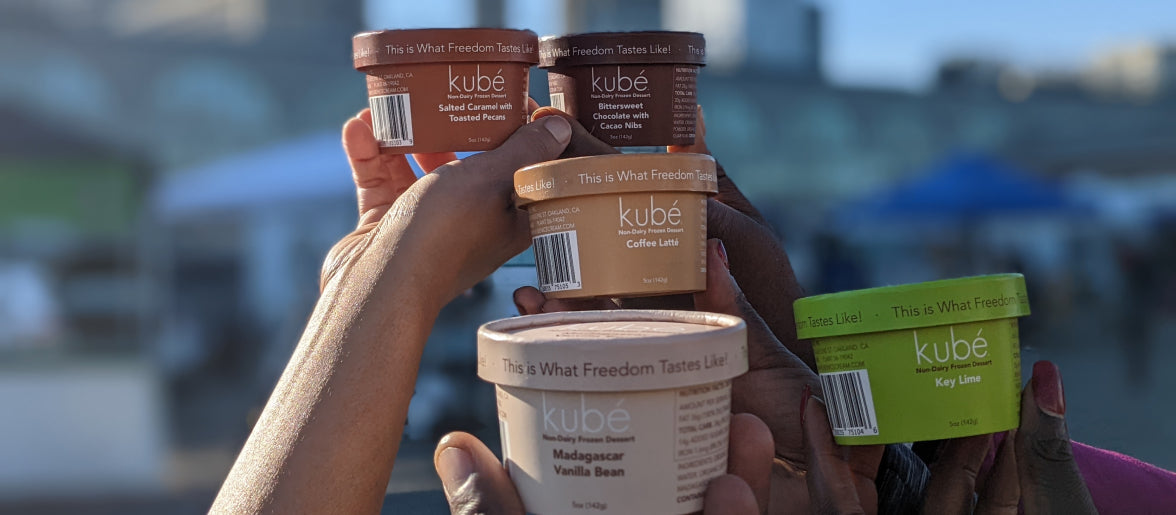 Got Questions? We Have Answers.
We are a two person team and doing our best to fulfill all our orders. This is why it is important to have investments to help us grow and make kubé available for everyone
After you place your order online, there is a one (1) week lead time. All orders will be delivered on the following Tuesday or Wednesday.

For example: If you place your order on a Thursday, your order will be delivered the following week on either a Tuesday or Wednesday.
Yes! We now deliver nationwide, afer many emails from customers. Thank you for all your support! We now have many repeat customers nationwide. We would love for you to come visit us too, and purchase kubé at either Rainbow Grocery Coop in San Francisco or Mandela Grocery Coop in Oakland, California.
kubé is working with Piikup, a Black, Queer-woman owned social enterprise and delivery partner for food, beverage, and retail businesses.
Piikup will deliver kubé every WEDNESDAYS to addresses in Alameda, Oakland, Berkeley and Emeryville in the later afternoons.
All local San Francisco kubé orders, will be delivered by Piikup every Friday moring.
Most (90%) of all our ingredients are from organic certified vendors we work with. We aim to have 100% of our ingredients be organic certified by 2024. Look on our product page to learn more about which ingredients per flavor are organic.
Yes. All our ingredients are Non-GMO. We are very clear about sourcing clean ingredients from vendors that offer both Non-GMO and organic-certified ingredients.
We are not certified organic YET; however, we plan to get certified by a third party when we have our own manufacturing facility in 2023.
Yes. We purchase USDA certified organic mature coconuts from a socially conscious vendor/ coconut manufacturer in Mexico, that works with regenerative, organic certified coconut, family farms in both Colima and Guerro, Mexico.
We purchase our organic certified 99% unsweetened dark chocolate from TCHO, in Berkeley, California. TCHO works in Direct-Trade with chocolate farmer cooperatives, in both Peru and Ghana, to promote higher wages to chocolate farmers. TCHO is also a B-certified company that takes into account equity issues with regard to people and the planet.
We purchase whole bean coffee from Kahawa 1893, by Kenyan woman owned roasting company- the Dark French Roast. Kahawa 1893 sources coffee beans DIRECTLY from women farmers in both Kenya and Rwanda. We believe in economically empowering more African women coffee farmers who have been historically exploited in the coffee industry by oppressive neo-colonialists. Kahawa 1893 pays sustainable, higher wages to women coffee farmers to restore their dignity, equity, livelihood, and joy.
We use USDA Organic certified Light Agave as our base of sugar in all flavors of kubé to just mildly sweeten each flavor. We believe that organic light agave is the perfect plant-based sugar for our unique methods. We have experimented with other, highly valued plant-based sugars like Coconut sugar and Monk Fruit sugar and there are various issues with product quality, texture, and taste with both of those types of plant-based sugars. People must remember that not all plant-based sugar is appropriate for the freezing process of plant-based ice cream, and that Monk Fruit and Coconut Sugars usually work best for baking.
We only use organic, raw cane sugar (llight-brown-beige - no bone charcoal) for our kubé vegan caramel making. Our kubé organic, full-fat, cold-pressed coconut cream to make the base of our salted caramel. We know, from all our testing, that raw-cane-beige-sugar-crystals make the right texture and provide the desired taste outcome so that the "buttery-notes" of our coconut cream shine. Our full-fat coconut cream makes the kubé salted caramel taste so fresh, luxurious, and delicious.
We purchase our organic strawberries from a social justice farm, from Swanton Berry Farm, South of Half Moon Bay. We are proud to partner with socially conscious, Swanton Berry Farm, which has a Workers' Union to ensure the health and livelihood of farm workers are always honored.
We use less than 1% of organic guar gum seed powder in each small batch of ice cream. Guar gum is an emulsifier to blend our full-fat coconut cream with a small amount of water, or other citrus fruit juice liquids with the coconut cream. Guar gum coats the tiny water molecules inside the coconut ice cream batch, during the freezing process of ice cream making, so that those molecules are very smooth. Plant-based ice cream making, is a science of how to make the smoothest and creamiest, plant-based ice cream, during the freezing process. If we did not use guar gum in our process, the tiny water molecules would be a little icy in your mouth, and that doesn't feel nice.
We don't believe in the philosophy that pints, or bigger food products are better. We believe that smaller quantities of high-quality desserts, like kubé made with fresh, plant-based full-fat coconut cream should be eaten in smaller quantities because our dessert is very rich in good medium-chain-fatty acids, minerals, and protein. You will notice that you actually feel satisfied and energetic, due to its full-fat content.
Yes. If you have an upcoming wedding, corporate event, happy hour, ice cream social, large birthday party or conference, please fill out our catering form and we'll get in touch with you.
Some flavors are seasonal and will be released in a limited capacity

Some of our seasonal flavors are:
Strawberry
Passion Fruit
Lemon-Ginger
Authentic Coconut
Cardamom
Orange Turmeric
This is What Freedom Tastes Like!
kubé cold-pressed, full-fat, coconut ice cream is the AWAKENING you didn't know you needed. We crack our own mature organic coconuts and only use fresh, real, organic ingredients. That means kubé tastes creamier and fresher. It also means you are free from synthetic chemicals, artificial flavors, GMO ingredients, processed oils and sugars. And our commitments to zero waste, regenerative agriculture, and social justice mean the party in your mouth never comes with an aftertaste of exploitation.

Restore JOY
With a dense, luxurious, creamy texture and flavors like sunshine on your face, kubé brings a party in every bite. Break out the glitter and rainbows.

Restore HEALTH
Our coconut by products become a regenerative soil compost for urban organic farms, in low-income areas. Did you know that real coconut cream is filled with immune boosting medium-chain-fatty acids called, Lauric, Caprylic, and Capric acids, which are anti-viral, anti-fungal, and anti-bacterial? Did you know you also know that coconut cream contains protein and vital minerals such as Potassium, Selenium, Magnesium, Phosphorus, Magnesium, Copper, Iron, and Zinc with vitamins B1, B3, and B6?
Restore LIFE
Using only organic coconuts. We compost all our waste to urban gardens in East Oakland, CA. Our coconut by products become a regenerative soil compost for urban organic, vegetable farms in low-income areas.
Restore DIGNITY
Through our social and economic partnership with the Young Women's Freedom Center in San Francisco, and other workforce development programs, we offer higher paying jobs to returning citizens and mothers.
Restore EQUITY
We believe everyone deserves access to life's joys. kubé works for the allergen and flexitarian populations, as well as the 70-95% lactose intolerant BIPOC populations. Many lactose intolerant populations include Africans of the Diaspora, African-Americans, Caribbeans, South East Asians, Arabs, Armenians, Persians, indigenous populations of North and South Americas, Latinx populations, Filipinos, Fijians, Polynesians, Eastern Europeans, and many other ethnic groups.
Don't settle for mediocre ice cream and a system built on injustice. kubé's vibrant and beautiful flavors taste like freedom and restore life to people, animals, and the soil.
Order Now